Multimedia tools for US minority journalists
Course Details
Application Deadline:

June 25, 2010

Date:

June 29, 2010

-

July 26, 2010

Published Under:

Funded By:
The International Center for Journalists (ICFJ) is currently offering two online courses for U.S. journalists on using multimedia tools. The courses are for Hispanic and minority journalists in the U.S., and will be conducted in English and Spanish.
They will focus on a variety of multimedia offerings – from audio slideshows to Google mash-ups to data visualization tools. The four-week courses will have a special focus on using multimedia and digital tools to cover personal finance issues, and will start on June 28 and last until July 25. Deadline: June 24.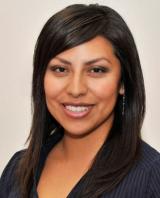 The Spanish and English courses will be led by multimedia journalist Rosalba Ruiz, who is a bilingual journalist based in Washington D.C. She has been a multimedia producer for Voice of America (VOA) and a multimedia reporter for California's The Orange County Register. Her experience includes writing for daily, weekly and online publications covering local, national and international issues; working on a Pulitzer-nominated project as a translator and working as associate producer on the award-winning independent movie Alondra Smiles.
For inquires contact Natasha Tynes at [email protected] or Isabel Morales [email protected] To apply for the course, click here. Please create an account if you don't already have one.